Laz
A Tribute to Larry
 The Knights Of Antioch MM celebrate the highest honour bestowed upon our dearest friend, brother, and fellow servant of Jesus Christ.
Larry "Laz" Hartland was received up into glory on the 24th of January 2012.
He will be dearly missed, yet we have the hope of a better day when all things in Christ will be restored.
Jesus Is Lord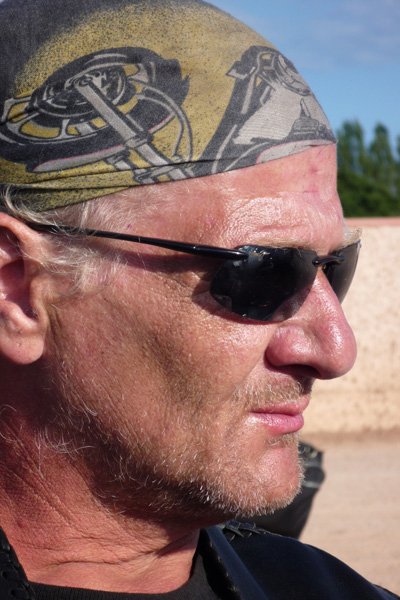 1 Thessalonians 4:13-18  
"But I would not have you to be ignorant, brethren, concerning them which are asleep, that ye sorrow not, even as others which have no hope.
For if we believe that Jesus died and rose again, even so them also which sleep in Jesus will God bring with him. For this we say unto you by the word of the Lord, that we which are alive and remain unto the coming of the Lord shall not prevent them which are asleep. For the Lord himself shall descend from heaven with a shout, with the voice of the archangel, and with the trump of God: and the dead in Christ shall rise first: Then we which are alive and remain shall be caught up together with them in the clouds, to meet the Lord in the air: and so shall we ever be with the Lord. Wherefore comfort one another with these words."